Le soluzioni GRANTA consentono ai clienti di controllare, analizzare e applicare in maniera coerente e strutturata i dati sui materiali, aspetto assolutamente fondamentale per realizzare un progetto robusto.
GRANTA offre strumenti in grado di supportare la scelta dei materiali e le decisioni di sostituzione di materiali applicati alla Normal Produzione, per rispondere ad esigenze di vario tipo che possono derivare dalla necessità di soddisfare normative sempre più restrittive (es. Reach e ROHS) oppure necessità tecniche di alleggerimento ecc.
I database di materiali che entrano negli strumenti GRANTA ricoprono tutto lo scibile a disposizione grazie anche ad importanti collaborazioni con i maggiori produttori di materiali al mondo.
Le linee di prodotti GRANTA sono:
Materials Data For Simulation
GRANTA SELECTOR
GRANTA MI Pro e GRANTA MI
GRANTA EduPack
Richiedi una demo gratuita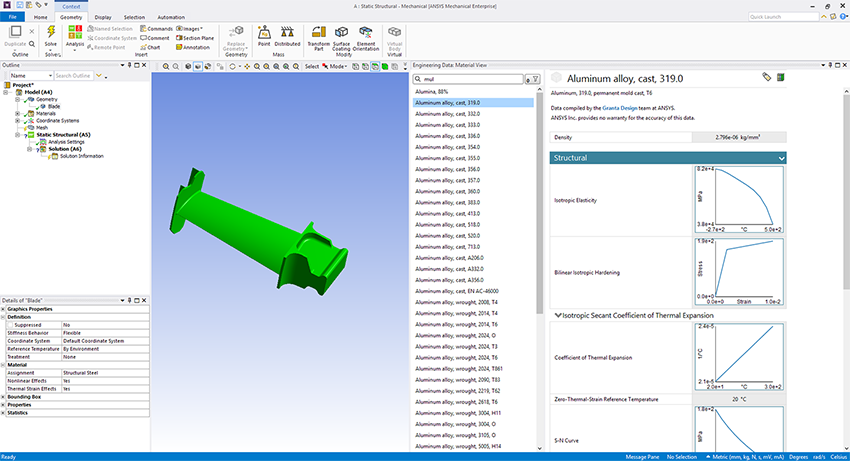 Materials Data for Simulation Focused materials data set to support simulation analysts, embedded into Ansys Mechanical and Ansys Electronics Desktop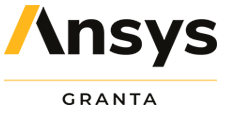 GRANTA MATERIALS DATA FOR SIMULATION
Si tratta di un database aggiuntivo inserito dentro Ansys Mechanical o Ansys Electronics Desktop che include più di 700 materiali – inclusi metalli, plastiche, polimeri, compositi, materiali magnetici, ceramici ecc.- i cui datasheet sono direttamente leggibili dentro l'ambiente Workbench.