Ansys Cloud è un innovativo servizio che permette di eseguire simulazioni con le tecnologie Ansys sfruttando le considerevoli potenzialità HPC (High Performance Computing) messe a disposizione dalla piattaforma Cloud Computing di Microsoft Azure®. Una svolta epocale per chi abbia la necessità di effettuare simulazioni accurate in modo rapido ma senza investire pesantemente sull'acquisto di hardware.
Ansys Cloud nasce dalla pluriennale collaborazione tra Ansys Inc. e Microsoft Corporation, finalizzata ad abbattere le mura fisiche del tradizionale ufficio per permettere a tutti gli analisti di essere pienamente operativi e super-efficienti in ogni luogo del mondo. A disposizione c'è l'intero portfolio Ansys grazie ad una innovativa strategia pay-per-use chiamata Ansys Elastic Units.
Il modello realizzato ad esempio in Ansys Mechanical, Ansys Fluent o Ansys Electronics Desktop può essere lanciato direttamente sulla piattaforma Ansys Cloud da una speciale Wizard. Il calcolo viene monitorato costantemente da un pc o dal proprio smartphone, è possibile eseguire un avanzato post-processing dei risultati in remota o interrompere il run facilmente.
Chiedi all'esperto
Invia le tue domande ai nostri tecnici specializzati!
Mettiti in contatto con uno dei nostri esperti, che ti potrà fornire risposte certe o consigliare soluzioni affidabili.

CASE STUDY
Numerical simulation assists in all phases of product development from scoping and costing to final performance analysis
Simulation is nowadays strongly connected to new product development in most high-technology industries.
ansys electronics
NEWSROOM
Stay connected with our news, analysis and trends from our experts
MEDIA CENTER
Scroll through our Media Center to view all the videos, video-tutorials and recorded webinars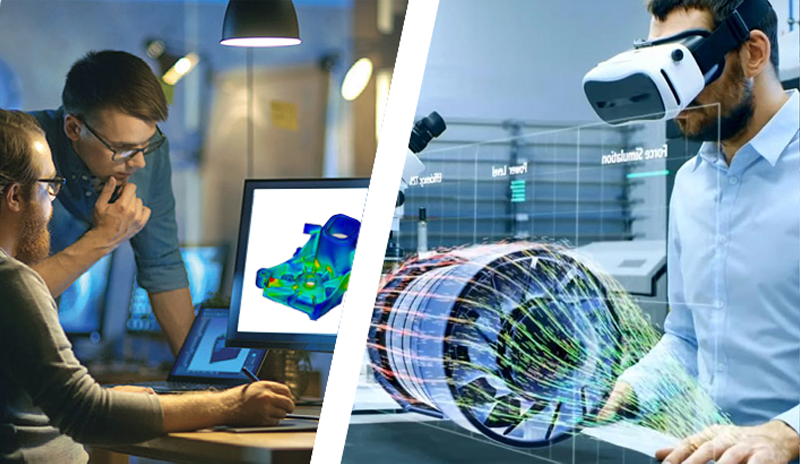 CASE STUDY
From its earliest days through to future post-pandemic perspectives
At this particular moment in time, this article wishes to reflect on the evolution of CAE and simulation in an effort to present a big-picture view when most of us are daily dealing with all the devil in the details in every aspect of our lives. We approached some long-standing business friends in engineering simulation from various regions around the world to help us in this task
ansys industry4 news
Find out more
Our Expertise in Ansys Cloud