Sector
Other - Smart Cities
Product/Objective
The Smart Spaces Safety and Security for All Cities project (S4AllCities) is a large-scale project with the aim of revolutionizing the way smart cities become more prepared for and resilient against physical and cyber-attacks on their soft targets, smart spaces and critical infrastructure. This is achieved through augmenting situation awareness in city spaces with greater intelligence, machine-encoded context knowledge and real-time evaluation of cyber and physical security threat levels.
Project Summary
The S4AllCities approach centers around three modular yet interconnected digital twin sub-systems designed to ingest large amounts of data from edge-computing sensors (such as a portable near-infrared spectrometer for detection of chemical precursors to explosives, or fiber Bragg-grating based sensors for real time monitoring of city infrastructure) deployed around the Smart Cities and which appropriately fuse the information received to establish recommended courses of action and present timely, concise, actionable information to the relevant operators.
The S4AllCities System of Systems (SoS) is completed by both physical- and cyber-security shielding using appropriate safety and anonymization standard methods. The integrated S4AllCities SoS will meet the following project objectives:
To complement legacy monitoring systems by adapting state-of-the-art, low-cost technologies and solutions that enhance Smart City preparedness and response capacity in both the cyber and physical space.
To design and develop an open platform for sharing and managing information, while providing intelligence with unprecedented situation awareness and decision support and enhancing European city resilience in full compliance with citizens' fundamental rights and privacy.
To design and develop an intelligent communications architecture that ensures the interconnection and integration of city smart systems, while supporting security operators.
To significantly impact collaboration among smart cities' stakeholders while engaging citizens in the move towards more secure and safer cities.
Innovation
The S4AllCities SoS will be validated in three European Smart Cities: Trikala (GR), Bilbao (ES) and Pilsen (CZ), where the system will be installed on a pilot/demonstration basis and run continuously for three months. The effectiveness and advantages of the S4AllCities SoS will be demonstrated to a larger audience of stakeholders using different scenarios involving physical and cyber-attacks on the smart cities' soft targets (such as government buildings, public spaces, crowds or transport infrastructure). It is expected that the system will achieve a TRL-7 by the end of the project, and that the pilot activities will showcase the S4AllCities functionality to the relevant end-users and stakeholders.
ES Role
EnginSoft main contributions include:
Use of FPE (Fire Protection Engineering), including fire and smoke propagation combined with pedestrian dynamics simulations, and other simulation techniques to evaluate infrastructures (multiple) performances;
Multiple Decision Criteria algorithms integration in real-time simulations platform;
Development of infrastructure Digital Twins able to reproduce the operating status and that allow to train and test the (complex) system and evaluate resilience, emergency responses.
Partners
EXUS SOFTWARE SINGLE MEMBER LIMITED LIABILITY COMPANY, BOURNEMOUTH UNIVERSITY, ATOS IT SOLUTIONS AND SERVICES IBERIA SL, DIGINEXT, FUNDACIÓN TEKNIKER, INSTITUTE OF COMMUNICATION AND COMPUTER SYSTEMS, CROWD DYNAMICS INTERNATIONAL, TELESTO TECHNOLOGIES PLIROFORIKIS KAI EPIKOINONION EPE, CRISISPLAN BV, GAP ANALYSIS, UNIVERSIDAD DE CANTABRIA, ADITESS LTD., EULAMBIA ADVANCED TECHNOLOGIES,ENGINSOFT SPA, KENTRO MELETON ASFALEIAS KEMEA GR, TECHNOLOGICKA PLATFORMA ENERGETICKABEZPECNOST CR ZS, Plan4All, BEIA CONSULT INTERNATIONAL, MUNICIPALITY OF TRIKALA, ANAPTYXIAKI ETAIREIA DIMOU TRIKKAION ANAPTYXIAKI, ANONYMI ETAIREIA OTA E-TRIKALA AE, HELLENIC POLICE, ERTZAINTZA BPOL, METRO BILBAO SA, MUNICIPALITY OF BILBAO, AYUNTAMIENTO DE VALENCIA/ VALENCIA LOCAL POLICE, BUZAU MUNICIPALITY, SPRÁVA INFORMAČNÍCH TECHNOLOGIÍ MĚSTA PLZNĚ.
Funding Scheme
Funding Scheme Horizon2020 | Call identifier SU-INFRA02-2019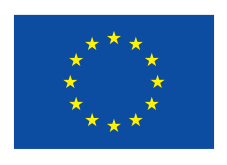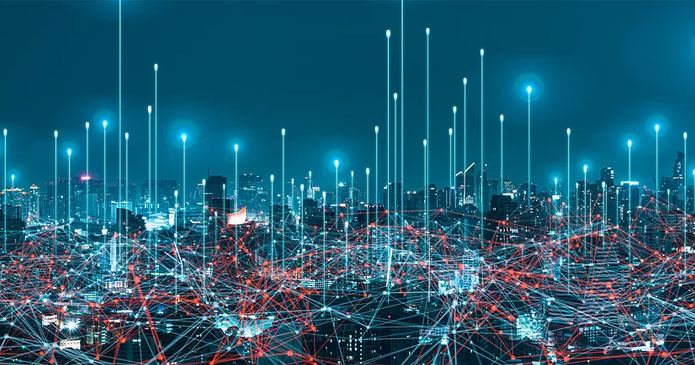 Project web site
Duration
24 months
Period
September 2020 - August 2022
Coordinator
EXUS SOFTWARE MONOPROSOPI ETAIRIA PERIORISMENIS EVTHINIS
Reference in EnginSoft
Marco Perillo - Marisa Zanotti
Partners Number
28