PreMANI
PREDICTIVE MANUFACTURING: design, development and implementation of Digital Manufacturing solutions for quality forecasting and intelligent maintenance
Project web site
Duration
36 months
Period
November 2017 - October 2020
Coordinator
Improvenet, I.R.S. Srl
Reference in EnginSoft
Nicola Gramegna
Partners Number
19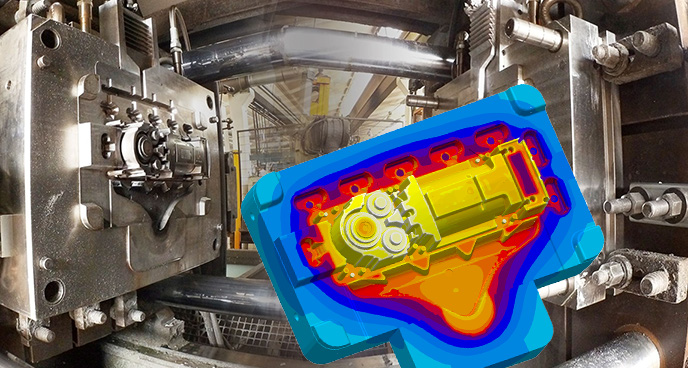 Sector
Smart Manufacturing
Project Summary
The development of highly efficient production systems able to minimize production costs and improve productivity and product quality is universally recognized as one of the central themes of Smart Manufacturing, particularly in the context of the Industry 4.0 vision. Highly efficient production is essential for the competitiveness of all companies wanting to achieve improved performance, and to differentiate themselves from low-cost countries through the production of high quality products, an aspect that is particularly significant for the Veneto manufacturing sector. Furthermore, systems with high application flexibility can maintain their efficiency even in the face of extreme variability in demand, while reducing waste (also for environmental sustainability) and the energy consumption resulting from inefficient manufacturing processes (energy efficiency). In this light, it is necessary to develop integrated methodologies, technologies and tools for maintenance, quality control, and production logistics.
The PreMANI project aims to demonstrate the applicability of these techniques across disparate application domains, characterized by very different needs, by leveraging methodological aspects of a general nature.
The project will develop techniques to predict the operating characteristics of machines and plants by combining quality analysis (of the product) with efficiency analysis (of the plants), within a context described as Predictive Manufacturing. The developed solutions pertain to the realm of Digital Manufacturing and include the creation of advanced tools for decision support, hardware components (dedicated sensor architectures, low-cost embedded systems for real-time use of complex prediction models), infrastructural components (cloud-based IT platforms), and algorithmic elements (with particular emphasis on the use of machine learning techniques).
Innovation
The project is particularly challenging given the diversity of application areas. In fact, the industrial sectors in question represent paradigmatic examples of operating environments in which increasing intelligence ("smartness") is required of individual machines that must operate in interconnected environments (mechanical-textile, packaging, precision machining), and in complex and articulated processing systems (foundries, large-scale industrial production, food production systems).
ES Role
EnginSoft is providing "SmartProdActive", an innovative tool to diagnose the quality, energy-consumption and costs of the production process in real-time. EnginSoft developed this application within the European FP7 project "MUSIC", creating a digitalization application to control and predict vertical quality for foundries and injection moulding. During the PreMANI project, EnginSoft's goal is to further develop and validate the "SmartProdActive" application in die casting, iron casting plants and machining, extending and generalizing it to become a transversal system to digitalize production, while testing its scalability and flexibility in other sectors.
Partners: CIELLE SRL, EDALAB SRL, ELECTROLUX ITALIA SPA, ENGINSOFT SPA, FONDERIA CORRÀ SPA, GALDI SRL, M3E ERL, M31 ITALIA SRL, RDS MOULDING TECHNOLOGY SPA, SIMNUMERICA SRL, SMIT SRL, SORDATO SRL, STATWOLF DATA SCIENCE SRL, T2I - TRASFERIMENTO TECNOLOGICO E INNOVAZIONE SCARL, UNIVERSITÀ DEGLI STUDI DI PADOVA, UNIVERSITÀ DEGLI STUDI DI VERONA, ZANARDI FONDERIE SPA.
Funding Scheme POR - Obiettivo "Incremento dell'attività di innovazione delle imprese" - Parte FESR fondo europeo di sviluppo regionale 2014 - 2020